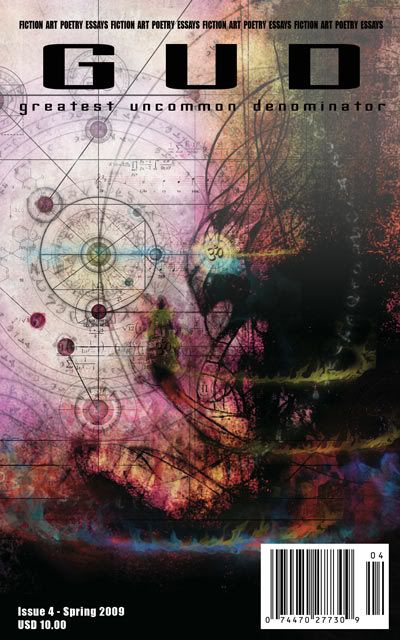 Issue 4 begins with the end of the world and moves on from there. The focus, be it of prose, poetry, or art, is always on the human--on the clashes between imagination and reality, on choices and redemption, on what the Other can tell us about ourselves. And like any GUD magazine, this one's eclectic; browse around between the covers and you're sure to come upon some things you'll like, whether you're a genre junkie or a generalist. We hope you'll find some beauty, something uncommon, and that, for just a moment, the angle of the light will seem a little bit different.

GUD Magazine is an broad mix of short stories, poetry and fine art. The Spring 2009 Issue features one image from our own Exoskeletal.

Purchase the PDF

here.

Printed Issues of the mag will be available through

GUDmagazine.com

and

Amazon.com.